One thing that anyone who knows me can tell you…I LOVE Mexican food! I will eat tacos every single day of the week. When I moved to Atlanta 11 years ago, one thing I hated was the lack of authentic Mexican food. It took several test runs to find the perfect taco shop, and truthfully, it's not THAT good. However, when I was introduced Chipotle for the first time I was hooked! Fresh ingredients and they make a pretty decent guacamole. Of course, like all things, this was a short lived love considering no Chipotle is the same and they all give different portions. There's always a solution to this tho right…make your own and eat as much as you want!
So here ya go folks…the best Chipotle Chicken copycat recipe I could find. And it is daaaamn good!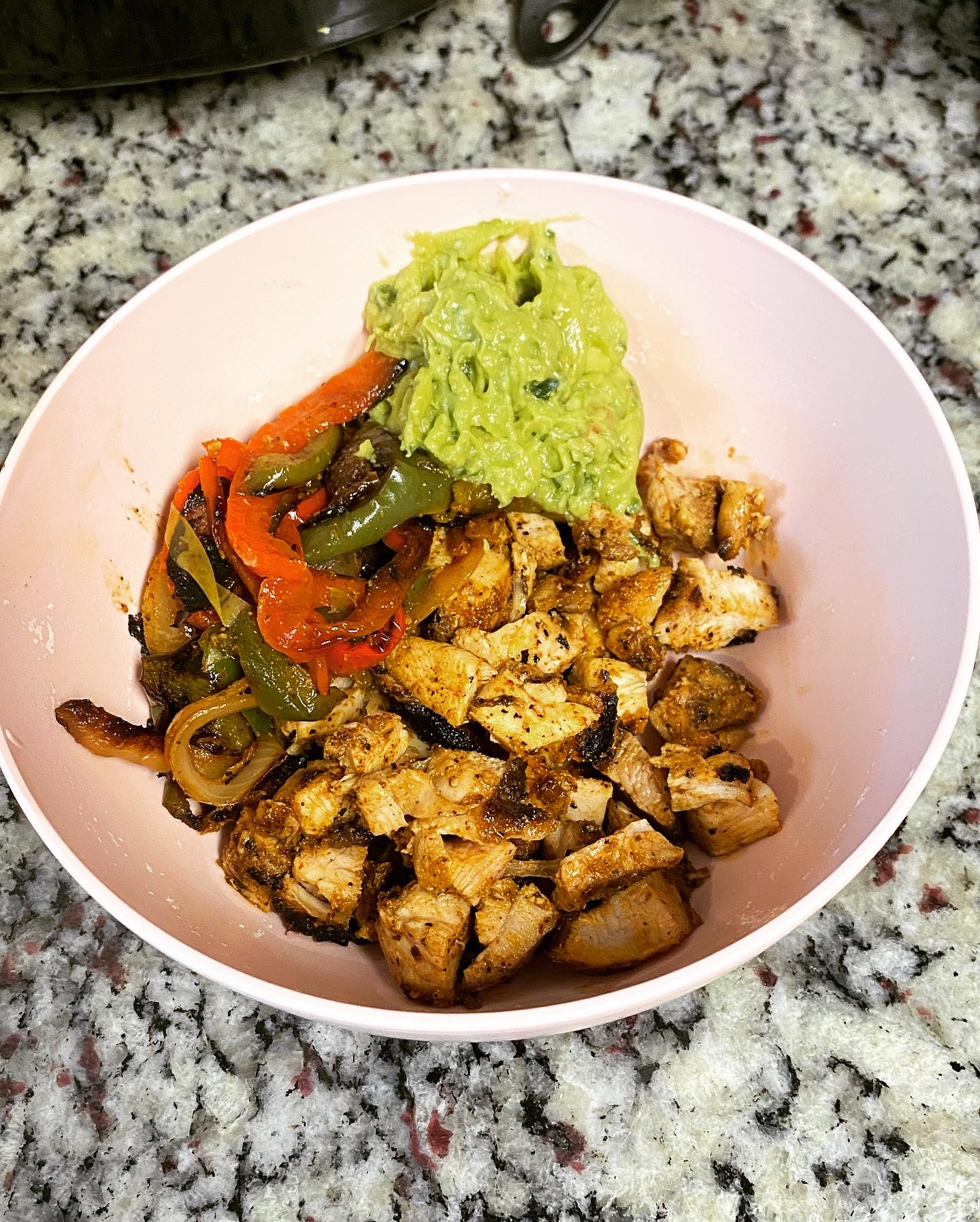 To the bowl of a food processor or blender, add red onion, garlic, adobo sauce, ancho chile powder, olive oil, cumin, dried oregano, 1 teaspoon salt, and ½ teaspoon pepper.
Blend until smooth. Pour into a measuring cup and add water to reach 1 cup.
Place the chicken in a large freezer-safe plastic bag. Pour in marinade, close the bag, and mash until chicken is evenly coated.
Place the plastic bag in a dish and refrigerate at least 30 minutes or overnight.

Preheat grill over medium-high heat. Coat with 2 tablespoons oil.
Grill the chicken in batches, turning occasionally until the internal temperature reaches 165 degrees on a thermometer and bits of caramelized fond have begun to cling to the outside of the chicken, 10 to 15 minutes.
Add 1 – 2 tablespoons oil to your grilling surface between batches.

Remove to a cutting board and tent with foil for 10 minutes.
Chop into small pieces.
Season to taste with salt.
Serve on tortillas or in bowls with additional toppings as desired.